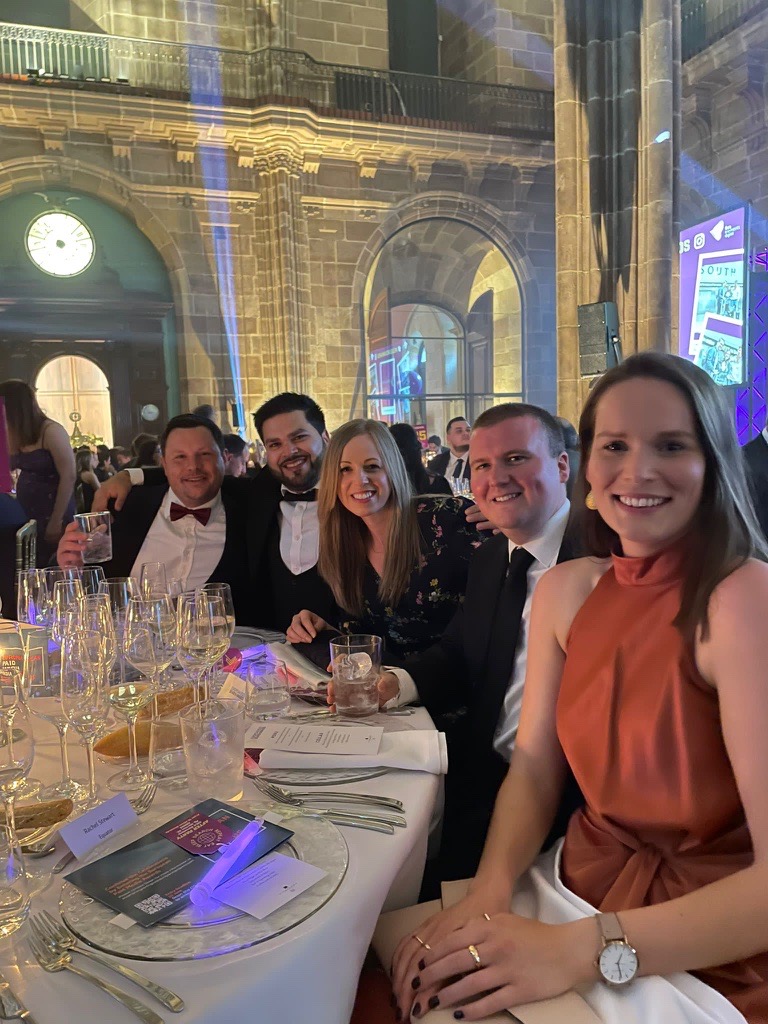 At Equator, we know the digital world moves fast, somewhat paradoxically, in a constant state of transformation. So, it's at the heart of what we do: Digital transformation.
While certain aspects of an existing business strategy may be built upon tried and tested fundamentals, other processes are more fluid and require ongoing evolution. Equator has experience in helping our clients grow and achieve the evolution that helps them stand out from the crowd.
Within individual channels, it can be difficult to see the bigger picture and identify where change and integration should happen. Equator's bespoke approach to digital transformation helps identify these opportunities and stops brands and businesses from standing still or being overtaken by the competition.
Our digital transformation starts with a problem or goal from our clients, and everything from thereon is designed to help them achieve their targets with greater digital efficiency.
Our unique approach has benefitted businesses across the travel, leisure, insurance, retail and health industries.
Putting our expertise to the global test for a major private healthcare provider
We are incredibly proud to have been shortlisted for no less than four awards at the European Paid Media Awards in the Paid Search Campaign of the Year, Paid Social Campaign of the Year, Display Campaign of the Year, and Best Use of Automation categories for our work in gaining substantial growth for HCA Healthcare UK's service line activity.
In an already challenging and busy environment, the health industry has come under even more pressure over the last two years. While there were increased demands at various points for private healthcare in the UK, patients were fearful of visiting facilities. They were even putting off care and treatment that they didn't think was urgent.
This fluctuating demand (aligned with UK lockdowns) meant that planned budgets had to be cut at various points throughout the entirety of 2021. Fortunately, our way of working and our transformation of HCA UK's approach to digital marketing meant we had amassed the data we needed to identify the best performing campaigns, and those with the most potential for growth.

Transforming the norm with PPC in a challenging landscape
Over the course of more than a year, we worked closely with HCA UK to review the paid search activity for their medical service lines. We knew that a better-automated bidding approach could be implemented. We sought to grow revenue and ROI, but we wanted to do it in a way that would genuinely benefit the user in a challenging and unprecedented period for healthcare using a robust evolutionary approach..
With numerous service lines consisting of nearly 100 campaigns, we implemented a clear thematic campaign structure and combined this with grouping the service lines into categories based on their average revenue value. This was a project that was massive in its scale, targeting over 9,250 keywords.
As a result of our highly tailored ads hitting the right people at the right time, revenue grew every quarter from thereon in. A highlight is Q1 of 2022, registering a 279% increase in revenue and a 52% year-on-year improvement in RoAS. This has continued throughout 2022, and we are still experiencing record revenue growth and RoAS efficiency from our campaign development model.
Our approach to Paid Social audience segmentation quadrupled conversions
2021 was about rebuilding paid social, proving the channel had a role. It was a considerable challenge to show the audience link between the brand and social when we took over this activity. As well as this, the 2021 iOS update posed further visibility concerns to overcome. We had made some progress but further work was required to refine the approach and improve ROI.
We set ourselves ambitious targets and planned to overhaul the approach by developing unique audience profiles at various stages of the conversion funnel. A combination of targeted audience segmentation and a creative evolution of the campaign ads for each audience helped us surpass the already ambitious targets we set ourselves. Since the start of the campaign, monthly impression increased from 500k to 2.4 million, link clicks rose from 2.3k to 16.3k, we reduced the average CPC by 54% and increased revenue by 369%, generating an ROI of 13:1.
A new display campaign drove 27.8 million impressions to relevant users
Display is an area HCA UK hasn't historically worked with, so our work was cut out to showcase the potential of this creative channel. Elements of our approach were designed to target users who were living within the London or Manchester area and using external environmental influences to inform our messaging as healthcare has been such a hot topic over recent years.
Using continued test and learn for our creative and messaging, we finessed the campaign and exceeded all expectations in 2021 by serving almost 27 million impressions, driving 25k users on site with an average CTR of 0.09%. we also exceeded our assisted conversions target by 68%!
Finally, to showcase the value of display for HCA UK, we introduced a custom metric – "conversions which started with display", utilising page path analysis to measure the conversions where display was the first interaction in a user's conversion journey. We accomplished over 3k leads which would have otherwise been missed for HCA UK without our campaign!
What this means to Equator
We are always happy to be recognised for our work, especially when it is improving the lives and wellbeing of people actively seeking healthcare.
Split across offices in both Glasgow and London, our team of transformation experts work together to push brands and businesses to the next level. We cut through the noise and find tailored solutions that help clients like HCA UK in achieving their goals – we don't use a cookie-cutter process.
Being recognised by the European Paid Media Awards with our various nominations is a huge honour and we're looking forward to sharing the privilege with the other talented teams that have been nominated.
Tarun Nayyar, the Digital Media Lead at HCA UK is delighted with how our partnership in bringing this campaign to life has developed:
"Equator understand how our business works and are extremely accommodating, always trying their best to ensure work/briefs etc. are delivered on time even when there isn't much notice. The facility teams are very familiar with account management especially, which shows how integrated they are. Equator really do feel like an extension of my team rather the standard agency/client relationship I've had in the past.
The work they have delivered with me has been fantastic and the numbers go from strength to strength as our working relationship evolves and develops. On top of this, they are genuinely good people and a pleasure to work with."
We strive to make a difference with our approach to digital transformation and intend to keep changing things for the better in digital. Being recognised by the European Paid Media Awards inspires us take on tomorrow and challenge whatever might lie ahead!